When you're buying or selling a house, there's a lot riding on your choice of a real estate agent. The right one can help you sail through the process with a minimum of frustration and setbacks. The wrong one can cost you precious time, money, and opportunities. Although things like experience, credentials, and track record are key factors to consider, personality and "chemistry" are vital elements of a successful and productive working relationship. Measuring these qualities can be a little tricky, but if the agent makes you
feel
comfortable, listened to, and optimistic, then they're a good prospect for your "short list." While it is possible that the first real estate agent you interview will be a perfect match for your needs, goals, and personality, it's generally advisable to meet with at least two agents or Realtors before making your final choice. Having more than one point of reference helps you make the best, most informed decision. Other than measurable criteria, such as recent sales, how long those properties were on the market, and how many listings they currently have, here are a few personal traits worth paying attention to:
Excellent communication skills: This can run the gamut from being an attentive listener to having the ability to describe complex things to you in a way you can understand. This trait is especially important if you're a first-time home buyer or seller, and are relatively unfamiliar with the hurdles, requirements, and steps involved in qualifying for a mortgage, marketing a property, finding properties that meet your expectations (if you're in the market), and closing on a real estate sale.
A positive attitude: While you don't necessarily want a real estate agent who is always looking at the world through rose-colored glasses (unrealistically), you do want to be working with someone who focuses on solutions, rather then problems. Let's face it: The search for your dream home or the ideal buyer for an existing home can sometimes be a bumpy ride. That's why it's important to pick an agent who is proactive, resourceful, optimistic, and results oriented.
Responsive and accessible: A crucial thing to find out in your initial meeting with a real estate agent or Realtor is their preferred method of being contacted and how long they usually take to respond to phone messages and emails. The other side of the coin is the frequency with which they plan on contacting you with updates, progress reports, and reminders. Effective communication is always a two-way street, so if the conversation feels like they're talking at you, rather than to you, then you might want to point your search in another direction.
If all else fails and you're still not sure who would be the best real estate agent for your sale or purchase, then talking to a couple of the agents' past or present clients could be the deciding factor. Asking prospective agents for references and taking the time to contact a couple of them could reveal major strengths or shortcomings that you have yet to discover -- and would like to know.
For home sellers who want to do whatever it takes to enhance a house's interior, depersonalization is key.
By depersonalizing a house's interior, a home seller can make it easy for a homebuyer to envision what life might be like if he or she purchases a residence. That way, a home seller can increase the likelihood of a fast, seamless and profitable home selling experience.
Effectively depersonalizing a home's interior can be simple – here are three areas that a home seller needs to consider to depersonalize a house's interior:
1. Photographs
Although photographs of loved ones, celebrations and family vacations may hang throughout your residence, now is the right time to take them down if you're selling your house.
Removing photographs from all walls and shelves is necessary to effectively depersonalize a house. In addition, don't forget to hide any photographs located in a home office.
2. Antiques
Antiques are beautiful treasures that deserve to be displayed. However, if you're selling your house, it may be worthwhile to temporarily store these items outside your residence.
When it comes to antiques, it is always better to err on the side of caution. If you have priceless treasures that need to be removed from your house, you should allocate the necessary time and resources to store them properly. This will enable you to minimize the risk of damage to your antiques while you sell your home.
In some instances, renting a storage unit for your antiques may prove to be a great idea. Or, if you have a family member or friend who has extra storage space available, he or she may be able to hold your antiques until your residence sells.
3. Artwork
Awe-inspiring artwork can help you show off your unique personality. But if you have bold paintings, sculptures or other artwork in your home, you may want to remove these items while your house is listed on the real estate market.
Artwork sometimes can be distracting, and as a result, may make it tough for homebuyers to imagine what life could be like if they purchase your house. Also, if artwork takes up lots of space, it might be difficult for homebuyers to see the full potential of your living space.
If you need help with depersonalizing your house's interior, you should reach out to a real estate agent for support.
A real estate agent understands how to showcase a residence to homebuyers. As such, he or she will offer honest, unbiased recommendations to help you depersonalize your residence's interior and ensure your home will capture homebuyers' attention.
Furthermore, a real estate agent can serve as your guide along the home selling journey. He or she will set up home showings and open houses, negotiate with homebuyers on your behalf and respond to your home selling concerns and questions at any time.
Ready to depersonalize your house's interior? Consider the aforementioned areas, and you can give your home's interior a fresh look and feel before you list your residence.
This listing recently sold for $342,500.
Just Sold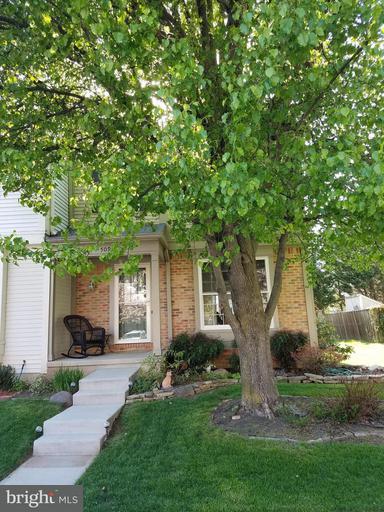 Lovely end unit town house has had many major systems upgraded: Roof has been replaced, water heater replaced, windows new in 2017, fresh paint and new carpet 2017.Upgraded laminate hardwood in LR and up stairs into bedrooms. Big country kitchen opens onto a nice deck with patio and fenced back yard. Very nice home awaits you!
Selling your home can be an uphill climb, particularly for those who fail to devote the necessary time and resources to enhance their kitchen.
The kitchen serves as a central meeting place in any home, regardless of size. As such, home sellers will want to do everything they can to create a warm, inviting kitchen atmosphere that helps make their residence attractive to homebuyers.
Ready to transform an ordinary kitchen into one that homebuyers won't soon forget? Here are three kitchen remodeling tips that every home seller needs to know.
1. Consider All of Your Lighting Options.
Pendant lights represent wonderful additions in a kitchen because they make it easy to brighten up the entire space. Plus, these lights are both stylish and practical and may prove to be a viable option in your kitchen for an extended period of time.
Furthermore, under-cabinet lighting offers outstanding value, especially for those who want their kitchen to stand out to homebuyers.
As a home seller, you'll want to do everything you can to impress homebuyers whenever they visit your residence. And with small, inexpensive under-cabinet lights, your kitchen may be better equipped to make a long-lasting impression on homebuyers.
2. Don't Break the Bank to Revamp Your Kitchen Floors.
Over the years, your kitchen floors may have suffered scratches and dings that you'll want to eliminate as soon as possible. Although your kitchen floors may be an eyesore, you won't necessarily need to break the bank to enhance their appearance.
For example, if you have wood floors in your kitchen, you may be able to refinish them rather than having to commit substantial time and resources to replace them. Refinishing wood floors may allow you to make them appear as good as new, and the time and money you save by choosing floor refinishing over floor replacement could be invested in other home repair projects as well.
Also, if you have tile or vinyl kitchen floors, you may want to consider sealed cork in the future. Sealed cork boasts a distinct look and feel and will maintain its appearance for years to come, making it a stunning and cost-effective kitchen floor replacement option.
3. Consult with a Real Estate Agent.
Improving your kitchen can be exceedingly difficult for any home seller, at any time. Lucky for you, real estate agents are available who understand what it takes to revamp a kitchen's appearance in no time at all.
Hiring a real estate agent may prove to be a great choice. This professional will help you evaluate your kitchen and ensure you can complete the right repairs to enhance its appearance. Moreover, your real estate agent will make it simple to establish priorities so you'll be able to allocate time and resources to the right kitchen repair projects.
When it comes to enhancing your kitchen, why should you be forced to leave anything to chance? Instead, work with a friendly, experienced real estate agent, and you can streamline the process of transforming your kitchen into an asset that helps your house stand out to homebuyers.