Price Change
Lovely, open, Canterbury model, situated on a corner lot in Potomac Lakes. Parkside Circle is a sought after street in a popular section of the neighborhood. Hardwood floors and a two story foyer greet you as you enter. LR/DR combo for formal events and an open concept from the kitchen through to the FR.for casual entertaining. Nice flow to the fenced back yard and patio. Basement has full bath .
If you're getting ready to buy a home, you know it will be one of the most significant purchases of your entire life. However, are you fully prepared for all of the expenses that buying a home will bring? You don't want to buy a house to find out that you can't afford it after all.
Many expenses go into buying a home that you can plan for ahead of time. Other costs aren't as exact that you will need to add in your budget. Read on to learn more about many of the expenses that throw first-time home buyers for a loop. 
Closing Costs
Closing costs encompass a whole bunch of expenses that you'll incur buying a home. These include:
Taxes

Application fees

Attorney fees

Title insurance

Reimbursements

Recording fees
No matter what the closing costs include, you should plan for these expenses to be about 2-5 percent of the price of your home. Costs can vary widely, but it's good to have a bit of extra cash on hand.
Maintaining Your Home


While most homebuyers are prepared for the initial costs of buying a home, they don't know how much it costs to maintain a home. Each year, things will come up on your property that needs to be addressed continually. These tasks include:
Cleaning
Yard care
Gutters
Pressure washing


These routine tasks are independent of other costs like replacing a stove or fixing a furnace. Homeowners need to be prepared for these expenses as well.
Taxes
Taxes can increase or decrease for any given year. You can lookup taxes in the area where you're planning to buy a home in order to prepare yourself. You should make sure that your property taxes are comparable with that of other homes in your area.
Utilities
Utilities are what your home runs on. Depending on the climate you live in the number of utilities you pay can vary. Take into account these things:
Heat

Air conditioning

Water

Electricity

Phone

Cable

Internet



Most neighborhoods have one or two choices for services, so you can ask people in the neighborhood what providers they [refer and how much their bills are each month.         
Insurance
You're required to have homeowner's insurance when you get a mortgage. Even if you don't take out a mortgage and pay cash for a home, it's a wise decision to protect your investment. Estimate how much a yearly policy will cost you ahead of time. 
This insurance will protect your property from things like theft and fire. You can shop around for the best rates based on policies that suit your needs. It's easy to price out policies online. See where you can save including discounts for security systems or multiple policy discounts. 
If you live in an area where floods or earthquakes are prevalent, you should be aware. You'll find you need additional policies to cover damage in the event of these disasters. The most important thing about your homeowner's insurance policy is that you check the details for all of the fine print.       
This listing recently sold for $840,000.
Just Sold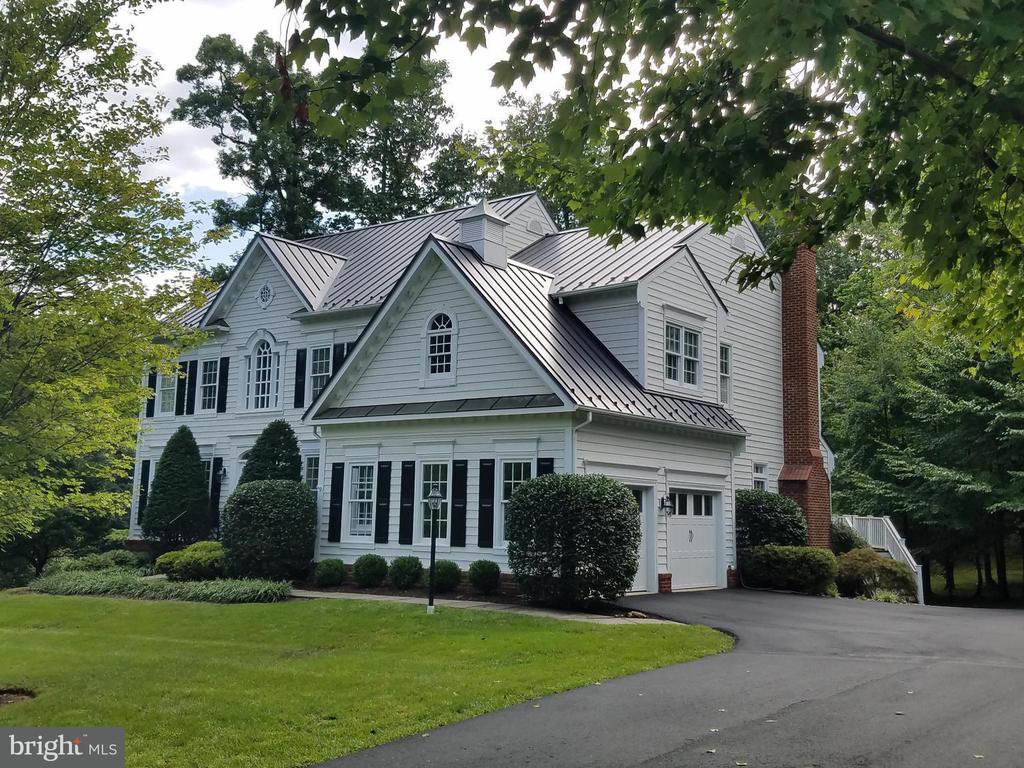 Sought after Woodlea Hills I with 1.77 acres of luxury home and treed privacy. Newly paved driveway and new Standing Seam Metal Roof, all done since last on the market.Screened porch, open sunning deck, all with Trex decking. Fully finished, walk out basement with, wet bar, guest room and full bath. Open concept with excellent flow for entertaining.
With 24 hours before you finalize your home purchase, you might feel a mix of anxiety and excitement.
What will it be like to finally own a home? How will the home closing process go? And what will I need to do to ensure everything goes seamlessly as you wrap up your home purchase? These are just some of the common questions that homebuyers consider in the hours leading up to a home closing.
It is important to prepare as much as possible before you complete a home purchase. Lucky for you, we're here to help you do just that.
Let's take a look at three tips that you can use to get ready to finish a home purchase.
1. Get Your Paperwork in Order
You may need multiple forms of identification and other essential documents when you close on a home. Thus, you should put together a folder of any must-have documents at least a day in advance.
If you find that documents are missing, retrieve them as quickly as possible. Also, try to get multiple copies of important documents if you can.
When it comes to getting ready for a home closing, it usually is better to over-prepare. Therefore, if you plan ahead as much as you can, you'll have all of the documents you need to complete the home closing process without delay.
2. Finish Any Last-Minute Packing
After you finalize a home purchase, you'll be ready to move in to your new home. As such, you should ensure that all of your belongings are packed up and ready to go.
If you're vacating an apartment, ensure that you've notified your landlord and provided sufficient notice about your upcoming move. That way, you'll be able to finish your rental agreement on good terms with your landlord.
Also, if you need extra help for your move, be sure to reach out to a moving company or family members and friends. And if you require a moving truck, don't forget to rent one in the days leading up to your move.
3. Consult with Your Real Estate Agent
The day before a home closing can be stressful, particularly for first-time homebuyers. If you have any concerns about the home closing process, be sure to consult with your real estate agent.
Your real estate agent likely has been a life-saver throughout the homebuying process thus far and will continue to assist you in any way possible. If you have questions about the home closing cycle, your real estate agent will respond to your queries immediately.
In addition, your real estate agent can teach you the ins and outs about what will happen before, during and after a home closing. He or she will explain what to look for during a final home walk-through, what home closing forms that you'll need to sign and what to expect after a home purchase.
Streamline the home closing process – use these tips, and you can get take the guesswork out of finalizing a home purchase.
While there are plenty of weekend projects to take on that would be more satisfying to complete than "age-proofing" your home taking the time to make these upgrades will make your home more accessible. Both to older family members visiting and even for your future self. These small changes will make a big difference and you might just find them helpful for your life now!   
Replace doorknobs with handles. It's easy to take what, to us, feels like the simplest of actions for granted. The twisting action of a doorknob can be difficult and even painful for arthritic hands. This is a quick project and one that can add a fresh new look to the doors in your home. IF you're looking to switch things up or modernize your home opt for a different, more modern finish for your hardware. Bronze and satin finishes are very popular choices.   
Turn a first-floor office into a guest bedroom. And move the office upstairs. Stairs can be an issue for those with limited mobility. Be proactive now by establishing a first-floor bedroom that can be easily accessed by older guests staying the night and by you down the line. Having a bedroom on the first floor can save you the cost of installing a chair lift down the line if stairs become a serious obstacle.
Install a hand held shower head. This is a shower feature that really is useful for the whole household, even the dog. But choosing a model with a sliding tube and optional side mount for the handle makes for an easier experience for those with limited mobility. It allows the ability for the shower head to be reached when sitting and also to be placed within arm's reach without having to stretch overhead.
Railings along stairs, ideally on both sides. When mobility and balance are an issue stairs can become dangerous. If your staircases don't already have railings installed this is an ideal feature to add. Make note of the dimensions of each of your sets of stairs and research what sort of style would best fit that area of your home. This is a project that adds an element that is seamless to a home and doesn't stand out. In fact, you may find guests of all ages will appreciate this addition.    
Less furniture in each room. Keeping less furniture in a room makes it easier to navigate a room and ideally fit mobility aids like wheelchairs and walkers. It also can bring new life to a room as well as make it feel more open and spacious. Keep only the most necessary elements to a room and take out shelves or bulky furniture designed to hold and/or hide knick-knacks. Make each element in the room really count. You'll have a much more chic, magazine-esque room on your hands when you're finished.