This listing recently sold for $510,000.
Just Sold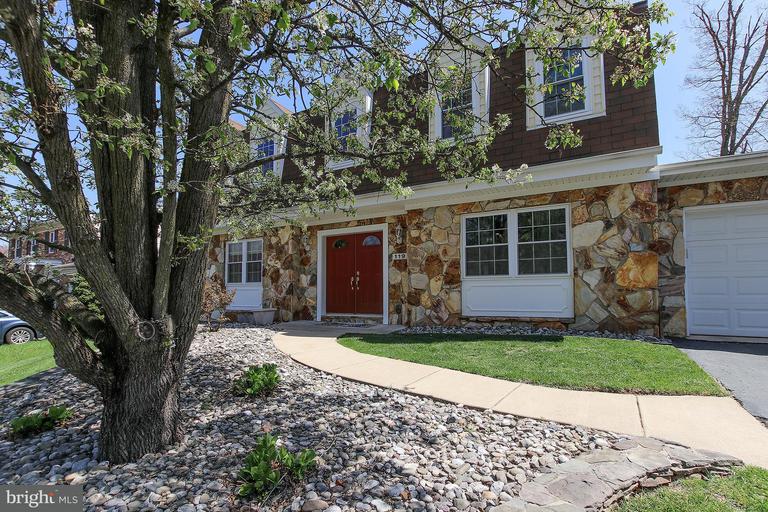 Cardinal Glen is a complex of well built single family homes with large yards and mature trees. This home has been recently painted with new carpet added, new fixtures, and new closet doors. Lovely, large three seasons room and sunning deck on the back. Main level has a large living room (currently used as an office and work out area), dining room, family room with fireplace, and kitchen.
This listing recently sold for $274,500.
Just Sold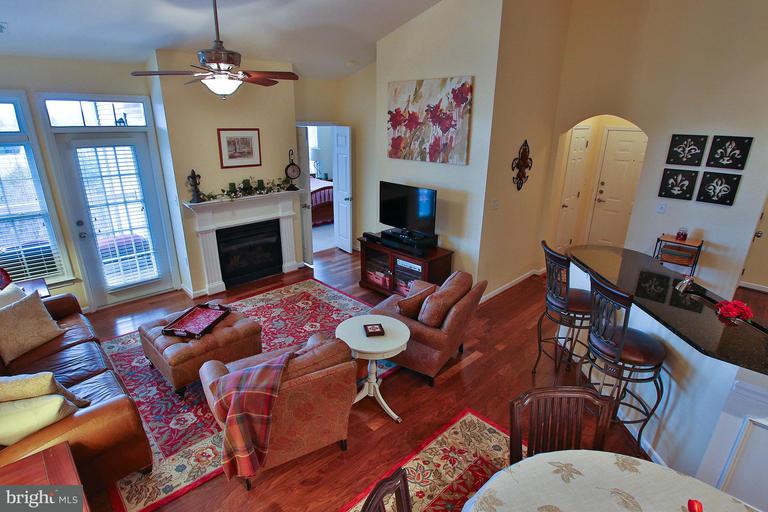 "Castle in the clouds, with amazing sunsets" is the sellers description of this home. Vaulted ceiling in LR, gas FP, upgraded lighting, new stainless appliances, fresh paint, clean carpets and all impeccably maintained.Wrap balcony adds to the charm and functionality of this lovely condo. Amenities include a pool, gym, business center,lounge, club room and cyber cafe.Great commuter location
A first-time homebuyer may believe that he or she can submit a "lowball" offer on a residence, even if a house has been available for many weeks or months. However, the risks associated with submitting a subpar proposal are significant, particularly for a homebuyer who wants to purchase a top-notch residence as soon as possible.
Ultimately, a lowball offer may result in an instant "No" from a home seller. Perhaps even worse, the proposal could sour potential negotiations between a homebuyer and home seller and cause a property buyer to miss out on an opportunity to acquire his or her dream residence.
When it comes to buying a house for the first time, there is no need to risk submitting a lowball offer.
Now, let's take a look at three tips to help a first-time homebuyer avoid the temptation to make a lowball proposal.
1. Evaluate a Wide Range of Houses
An informed first-time homebuyer may be better equipped than others to provide a competitive offer to purchase his or her ideal residence.
For example, a homebuyer who assesses a broad range of houses in a particular area can determine a price range for similar residences. Then, if this homebuyer would like to submit an offer on a house, he or she can use housing market data to submit a fair proposal without delay.
With housing market data, a homebuyer can determine whether he or she is operating in a buyer's or seller's market too. That way, this homebuyer can leverage housing market insights to quickly and effortlessly put together a competitive offer on any residence, at any time.
2. Understand Your Finances
Getting pre-approved for a mortgage usually is a great idea for a first-time homebuyer. With a mortgage in hand, this homebuyer will be able map out a homebuying journey based on his or her finances.
To receive pre-approval for a mortgage, a homebuyer will should meet with several banks and credit unions. These lenders can offer details about a variety of mortgage options and help a homebuyer make an informed mortgage decision.
After a homebuyer is pre-approved for a mortgage, he or she can submit an offer on a house and understand exactly how much money is available for a home purchase. As a result, this homebuyer can put his or her best foot forward with an initial offer, thereby reducing the risk of submitting a lowball proposal.
3. Collaborate with a Real Estate Agent
The homebuying journey can be long and complicated, especially for those who are pursuing a house for the first time. Fortunately, a first-time homebuyer can collaborate with a real estate agent to obtain deep housing market insights.
A real estate agent is happy to provide honest, unbiased home offer recommendations. By doing so, this housing market professional can help a first-time homebuyer submit the best offer on a residence – without exception.
Ready to purchase a home for the first time? Use the aforementioned tips, and a first-time homebuyer can avoid the danger of submitting a lowball offer on a residence.
Want to transform your homeownership dream into a reality? Understanding what it takes to enter the real estate market successfully is paramount for homebuyers. With the necessary preparation, you should have no trouble purchasing your dream residence.
Ultimately, there are several steps that a homebuyer should take before he or she conducts a home search, including:
1. Perform Plenty of Housing Market Research
The housing market fluctuates regularly, and a buyer's market can change into a seller's market quickly. As such, you'll want to conduct sufficient real estate market research before you start your home search so you can streamline the process of finding the perfect house.
Consider where you want to live and whether you'd like to reside close to family members and friends. Also, consider how much space you'll need from a new home, along with whether you'd like to live near schools, playgrounds and other local hot spots.
Don't forget to check out the prices of a wide range of homes, either. By doing so, you may be able to determine the price range for houses that match your needs.
2. Get Pre-Approved for a Mortgage
With pre-approval for a mortgage, you'll know exactly what you can afford as soon as you're ready to buy a house.
Banks and credit unions frequently offer a vast array of home financing options, making it simple for you to choose a mortgage that fits your budget. Fixed- and adjustable-rate mortgages are among the most popular choices for homebuyers nationwide. Meanwhile, you may be eligible for Federal Housing Administration (FHA) or U.S. Department of Veterans Affairs (VA) loans as well.
Reach out to multiple banks and credit unions to pursue all of the home financing options at your disposal. This will enable you to find the best mortgage based on your individual needs and enter the housing market with financing in hand to secure your dream home.
3. Hire an Experienced Real Estate Agent
There is no reason to enter the housing market alone. Lucky for you, experienced real estate agents are happy to help you find the perfect house.
An experienced real estate agent understands the ins and outs of the housing market and will share his or her real estate expertise with you. This professional will educate you about the real estate market and ensure that you know what to look for when you attend an open house.
Also, an experienced real estate agent will guide you along the homebuying journey. From the moment you spot your dream home to the day you finalize a purchase agreement, your real estate agent will offer the support that you need to go from homebuyer to homeowner.
Perhaps best of all, an experienced real estate agent will help alleviate your homebuying concerns. And if you ever have homebuying questions, your real estate agent will provide responses at any time.
Don't settle for a subpar home – follow the aforementioned steps, and you can move closer to discovering your ideal residence.
If this is your first time buying a home, you might be worried that you aren't asking enough questions. Or maybe you're concerned you're not asking the right questions--the things that matter the most when making a financial decision as important and life-changing as buying a home.  
While everyone's situation is unique when buying a home, there are some questions that all buyers could benefit from asking. These questions will help you learn more about the home, how competitive the house is, and how much work you'll need to put into it.
Since time is usually of the essence for people buying a home, it makes sense to ask questions early on so that you don't waste too much time exploring an option that isn't ideal for your situation.
In this article, we're going to give you 5 important questions to ask when you talk to a seller and their agent so that you can be prepared to make the best decision for you or your family.
1. How flexible is the asking price?
While few sellers or agents will outright tell you if they'd accept a lower offer, it's still a good idea to ask this question, as it will open up a conversation about the seller's feelings toward the home and whether they're pricing high with the hopes of receiving slightly lower offers.
2. How many offers has the home received?
It may seem counterintuitive, but most agents and sellers will be quite happy to tell you if they've received other offers. They know that once you know the current offer you'll have to either come up with a higher offer or move on. It's a win-win for you and the seller, as it equips both of you with information you need to make the best choice.
3. Why are the sellers moving away?
This question can be personal, so if you receive an answer that suggests it's a family matter, don't press for too many details. However, some sellers and agents will let you know exactly why the house is for sale. From this simple question, you can learn the seller's timeline for making the sale, details about the schools or neighborhoods, and any other reason that might drive someone to move out of the neighborhood.
4. Are there any problems with the house that you know of?
Although you'll have an inspection contingency in your contract if you do decide to make an offer on the home, it's better to know if there are any issues with the home before going through the bidding process.
Most sellers understand this and will be upfront about any problems with the home, including repairs that need to be made now or will need to be made soon after you move in.
5. What is the average cost of utilities?
Buying a home comes with a lot of added costs and fees. However, many people forget about the changes in the cost of utilities that comes with buying a home--especially if you're moving from an apartment where some utilities may have been included.
The seller will be able to give you a good estimate on the cost of electricity, garbage removal, internet, heat, and more.